Are you looking for a place where you can shop for that last minute event or just want a fun shopping experience? If you are in the LA area, the Good American Flagship is one to visit.
Last weekend, Good American, the inclusive fashion brand co-founded by Khloe Kardashian and Emma Grede, opened its first physical flagship store in Los Angeles. The store, located at Westfield Century City, marks a major milestone for the brand, which has long been a champion of body positivity and size inclusivity.
While they may initially been known for their plus size denim options, Good American has been continuously adding more products that now include suiting, swim, dresses, bodysuits, and even shoes!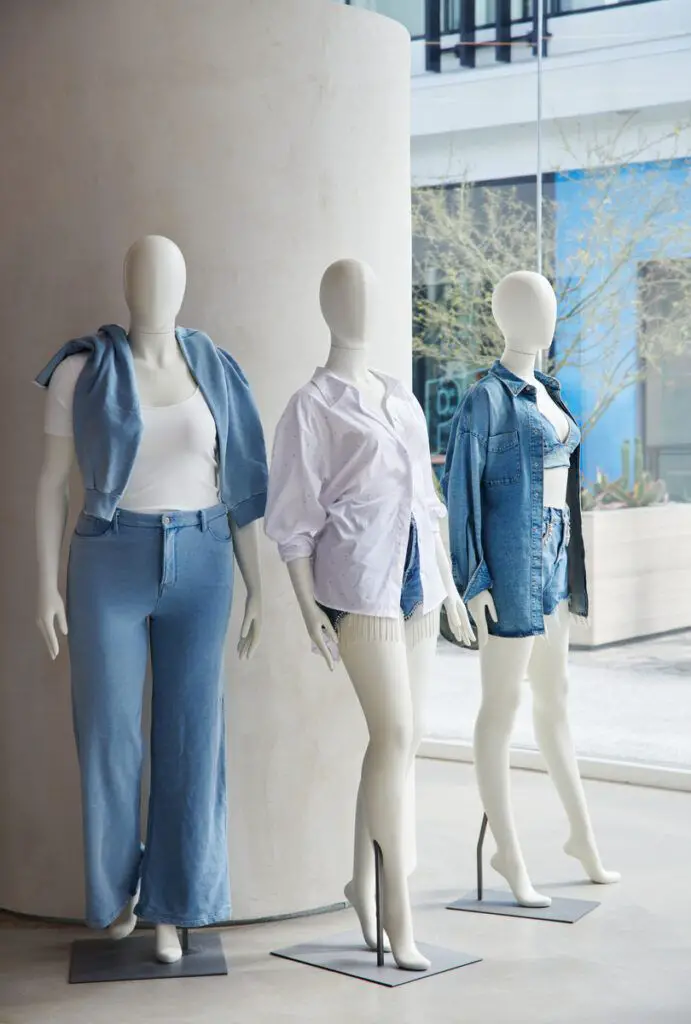 The 4,000-square-foot space is designed to be a welcoming and accommodating environment for women of all shapes and sizes. The inventory carried at the Good American Flagship includes the brand's full size range (XS-5XL; 24-32+), something most brands do not currently offer. Did you get that? Up through 5X will be available- IN STORE.
And get this… The smallest fitting room in the store is still much larger than dressing rooms found in traditional stores, and all staff members are representative of Good American's values of "uplifting women of all shapes and sizes."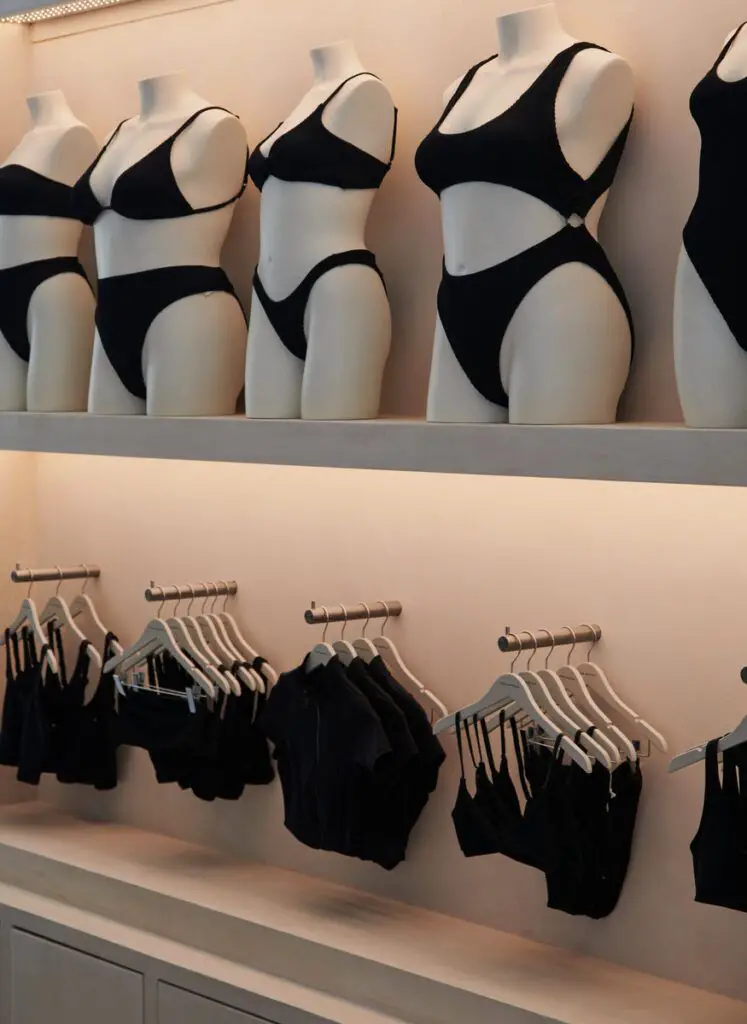 "We wanted to create a space where women of all sizes could feel confident and comfortable shopping," said Grede. "We believe that everyone deserves to have access to stylish and affordable clothing that makes them feel good about themselves."
In addition to the inclusive size range and fitting rooms, the Good American flagship store also features a number of other innovative elements. For example, the store's touchscreen technology allows customers to request new sizes and give an overview of the brand's size guide, as well as perform self checkout.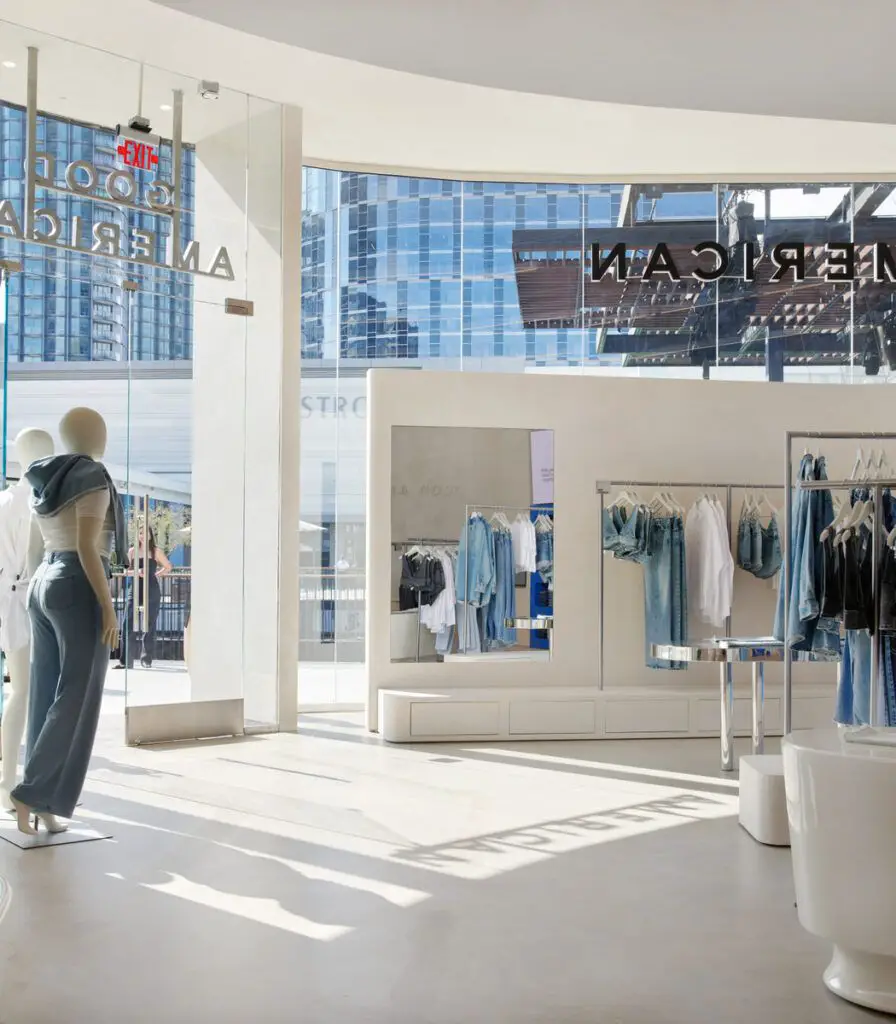 The space itself was designed to have a minimalistic and clean aesthetic, using materials like travertine throughout to feel elevated.
"We wanted to create a space that was both stylish and functional," said Kardashian. "We wanted women to feel like they could come here and find everything they need to look and feel their best."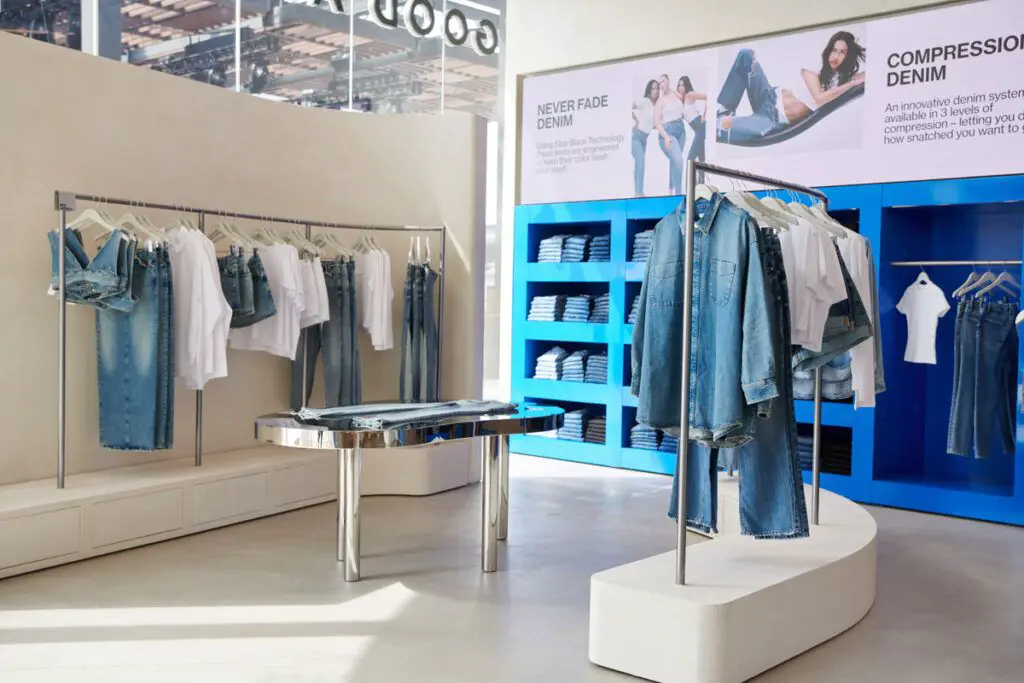 The opening of the Good American flagship store is a major milestone for the brand, and it is a sign of the growing demand for inclusive retail. Given that plus size women only have access to about 8% of fashion brands to shop from, this Good American Flagship is a welcome addition.
As more and more women demand clothing that fits their bodies and makes them feel confident, brands like Good American are leading the way in creating a more inclusive retail landscape.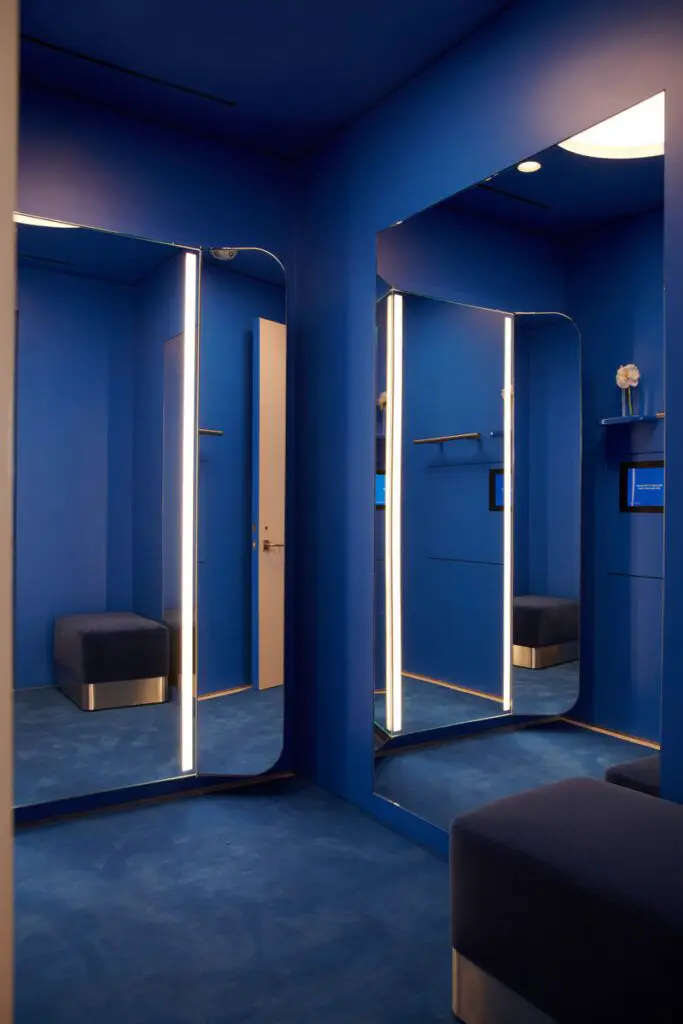 Here are some additional details about the Good American flagship store:
The store is located on the second level of Westfield Century City, next to Bloomingdales and the forthcoming American Girl Doll store.
The store is open from 10am to 9pm, seven days a week.
The store features a wide range of Good American's products, including denim, ready-to-wear, swimwear, and shoes.
The store also features a number of exclusive items that are only available at the flagship location.
The store is staffed by a diverse team of employees who are passionate about body positivity and size inclusivity.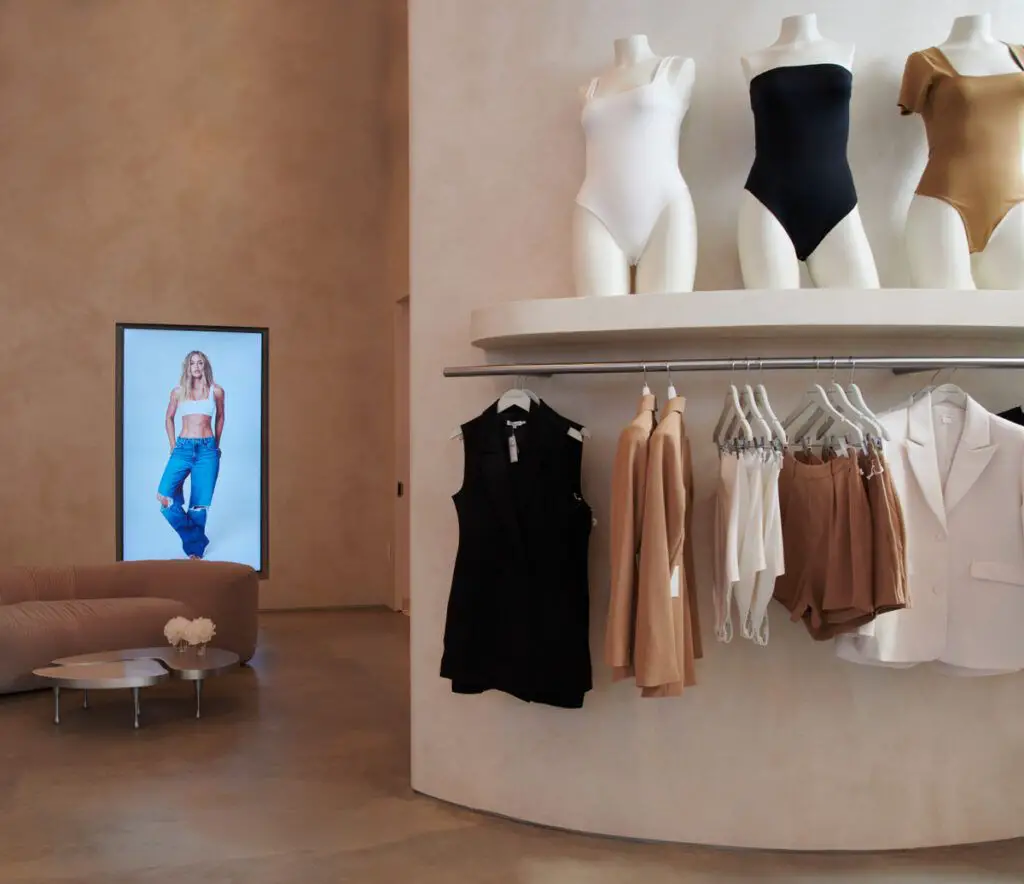 Learn more AND shop all the goodies at GoodAmerican.com
The Good American flagship store is a welcome addition to the Los Angeles retail landscape. Being able to have additional options to shop for plus size fashion is always a plus.
Especially now!
Having lost a few retailers to shop in real life to the pandemic and various mergers and acquisitions, having a new place to visit, is always welcome.
What do you think of this news? Will you make your way down to the Good American Flagship in LA, when you are in town?!
Let us know what you think in the comments below!