Apologies in advance to our moral compasses, which will once again be tested with another season of You, Netflix's hit thriller starring the ridiculously hot Penn Badgley as a ridiculously creepy serial killer. The streamer renewed the series for a fourth season just days before the third arrived, pointing to its confidence in the show. While further details might still be top-secret (and maybe stored in a shoe box somewhere in Joe's ceiling), we're gathering what we know so far about You's upcoming chapter.
When will You season 4 be released?
The fourth season will be split into two, with Part 1 arriving on February 9, 2023—just in time for your twisted Valentine's Day plans—and Part 2 following on March 9, 2023. This is a day earlier than initially expected, and for You fans, every day counts.
(For reference, the third season arrived on Oct. 15, 2021.)
Has filming started?
Filming took place in London, Paris, and Los Angeles, Netflix confirmed in a press release. The streamer announced in April 2022 that production had begun in London, sharing a photo of Badgley on set with a pile of classic books, a nod to Joe.
For anyone interested, the stack includes: Great Expectations by Charles Dickens, The Adventures of Sherlock Holmes by Sir Arthur Conan Doyle, Oliver Twist by Charles Dickens, A Good Man in a Cruel World by Rhys Montrose, Vanity Fair by William Thackeray, and Bleak House by Charles Dickens.
Who's in the cast?
Gossip Girl alum Penn Badgley will likely return as Joe Goldberg, the leading loner and bookkeeper who obsesses over and stalks women until, as his track record has shown, he usually ends up murdering them. While the cast usually changes from season to season, we're hoping to see more of Love (The Haunting of Bly Manor star Victoria Pedretti), Joe's wife and mother of his child, who also happens to be a killer.
Recurring stars in season 3 include Scott Speedman (Matthew), Tati Gabrielle (Marienne), Shalita Grant (Sherry), Travis Van Winkle (Cary), and Dylan Arnold (Theo). Time will tell if they make it to season 4. Showrunner Sera Gamble and producer Greg Berlanti, however, are confirmed to return.
British actress Charlotte Ritchie (Ghosts) will join the cast and star opposite Badgley as Kate. Per Deadline, Kate is "fearsomely smart, independent, suspicious, misses nothing. She is fiercely loyal to her friends, a brick wall to everyone else. The daughter of a chaotic, bohemian single mother, Kate worked hard to create the life she now leads. She's an art gallery director whose job means managing tempestuous artists. Kate tends to be "the adult in the room," and has embraced the moniker of "icy bitch." She's especially protective of best friend Lady Phoebe, a sweet and trusting person whose extreme wealth and fame tend to attract opportunists. Kate prefers "arrangements" to love, which is why she dates fun but self-centered partier Malcolm." She's also said to be immediately suspicious of Joe when Malcolm invites him into their privileged circle.
The White Lotus and Euphoria star Lukas Gage will also join You season 4 as Adam, "an ex-pat American, the youngest son of a wealthy East-Coast magnate," according to Deadline. "He's famous for spectacularly failing to meet the standards of his successful, venerable family. An entrepreneur and a gambler, Adam is a warm and funny party host and fast friend. But underneath, Adam is hiding a trove of secrets and papering over problems with heavy self-medication."
Netflix announced the rest of the series regulars and recurring cast when it announced the start of season 4 production.
Niccy Lin (The Great) plays Sophie, an entrepreneur and jetsetter with a highly curated (and sponsorship-riddled) social media feed. She's also a "watchful protector" of her younger brother, Simon.
Aidan Cheng (The Girlfriend Experience, Harlots) plays Simon, an artist and Oxford-educated son of a Chinese technology magnate. He's "impossible to impress and abhors small talk and strangers."
Stephen Hagan (The Larkins) plays Malcolm, a friendly literature professor and "drug-loving bon vivant." He's dating Kate (Ritchie), but seeing other women on the side.
Ben Wiggins (The Sandman, The Witcher) plays Roald, who hails from an old aristocratic family. He's attractive but cold and rumored to have a dark side.
Eve Austin (ABC Murders) plays Gemma, "a member of a privileged circle of friends who met at Oxford;" a fun friend and fellow partier but tone deaf to the greater world around her.
Ozioma Whenu (The Lark) plays Blessing, a Nigerian princess "with a passion for cryptocurrency." She's cliquish and a risk-taker, and believes we're all living in a simulation.
Dario Coates (The Girlfriend Experience, The Rules of the Game) plays Connie, also an Oxford alum from Kate and Phoebe's circle. He's a total upper-crust "sportsman gone soft" who loves "betting, horses, drinking and cocaine."
Sean Pertwee (Gotham) plays Vic, Adam's driver, dealer, and security guard. He's a bit of a fixer too, he's "not afraid to get his hands dirty" to protect Adam and his friends.
Brad Alexander plays Edward, a popular and smart student who's father owns a powerful news outlet.
Alison Pargeter (Chernobyl, EastEnders) plays Dawn, a paparazzi photographer.
Adam James (Vigil, I May Destroy You) plays Elliot, who's "world-weary, calm, grounded, [and] allergic to drama." He used to live in California but now travels through Europe for his job, as he answers to a powerful employer.
What will it be about?
Netflix shared the official synopsis below:
"After his previous life went up in flames, Joe Goldberg has fled to Europe to escape his 'messy' past, adopt a new identity, and, of course, to pursue true love. But Joe soon finds himself in the strange new role of reluctant detective as he discovers he may not be the only killer in London. Now, his future depends on identifying and stopping whoever's targeting his new friend group of uber-wealthy socialites…"
The first season was adapted from Caroline Kepnes' novel, You, while the second followed the sequel, Hidden Bodies. Season 3 echoes the plot of the third book, You Love Me, which was published in 2021.
So far, there's no fourth book in the series, but onscreen, Gamble teases that season 4 will "explore new, dark facets of love." She wrote in a statement about You's renewal, per The Hollywood Reporter:
"Reading Caroline's novel, Greg and I were instantly obsessed with Joe Goldberg and his twisted worldview. And it's been thrilling to watch Penn bring Joe to creepy yet compelling life. We're deeply grateful that Netflix has shown You such monumental support, and that people around the world have enjoyed watching Joe really get it all very wrong over the past three seasons. The whole You team is excited to explore new, dark facets of love in season four."
One thing will be very different from previous seasons: we won't be seeing Joe in an extremely intimate position with anyone. Badgley said on his Podcrushed podcast in February that he has decided he wants to move away from intimacy scenes as an actor.
"I asked Sera Gamble, [the] creator, 'Can I just do no more intimacy scenes?'" Badgley explained. "This was actually a decision I had made before I took the show. I don't think I've ever mentioned it publicly, but one of the main things is, 'Do I want to put myself back on a career path where I'm always [the] romantic lead?'"
The actor is happily married to Domino Kirke, and said on his podcast that trying to compartmentalize and do sexual scenes has made him uncomfortable.
"Fidelity in every relationship, and especially my marriage, is really important to me. It just got to a point where I don't want to do that," he said. "Before I took the show, it was a question: Do I have a career if I don't? Think about every male lead you've loved. Are they kissing someone? Are they doing a lot more than that?"
He went on, "It got to a point where [I thought], 'I don't want to do that,' so I said to Sera, like, 'My desire would be zero [intimate scenes], to go from 100 to zero.'"
Gemble had a "positive response" and came back with a "phenomenal reduction" in sex scenes. So Joe's life will be a bit more PG from now on, though that won't stop other lewdness from appearing in the series.
Is there a trailer?
A sneak peek arrived during Tudum 2022, which shares the first look at Badgley's character this season as well as the rest of the cast.
Joe's alias this time is not a bookstore employee, or suburban dad, or L.A. shop clerk, he narrates in the clip. No, now he's Professor Jonathan Moore in London, complete with a beard and tweed blazer to complete the refined look. He says that "gone are the days of unrequited love and longing; this time I'm focusing on academia," but from the way he watches Marienne from under the brim of his signature baseball cap, that surely can't be true.
This content is imported from twitter. You may be able to find the same content in another format, or you may be able to find more information, at their web site.
The official trailer arrived in January 2023, showing Joe still desperately trying to reunite with Marienne. While settling into London under his new alias, Professor Moore, he tries to suppress his stalker tendencies but nonetheless becomes obsessed with a new woman. He's also not the only killer in town; someone else is plotting murders among the elite, while also keeping a close eye on Joe.
This content is imported from twitter. You may be able to find the same content in another format, or you may be able to find more information, at their web site.
Watch this space for updates.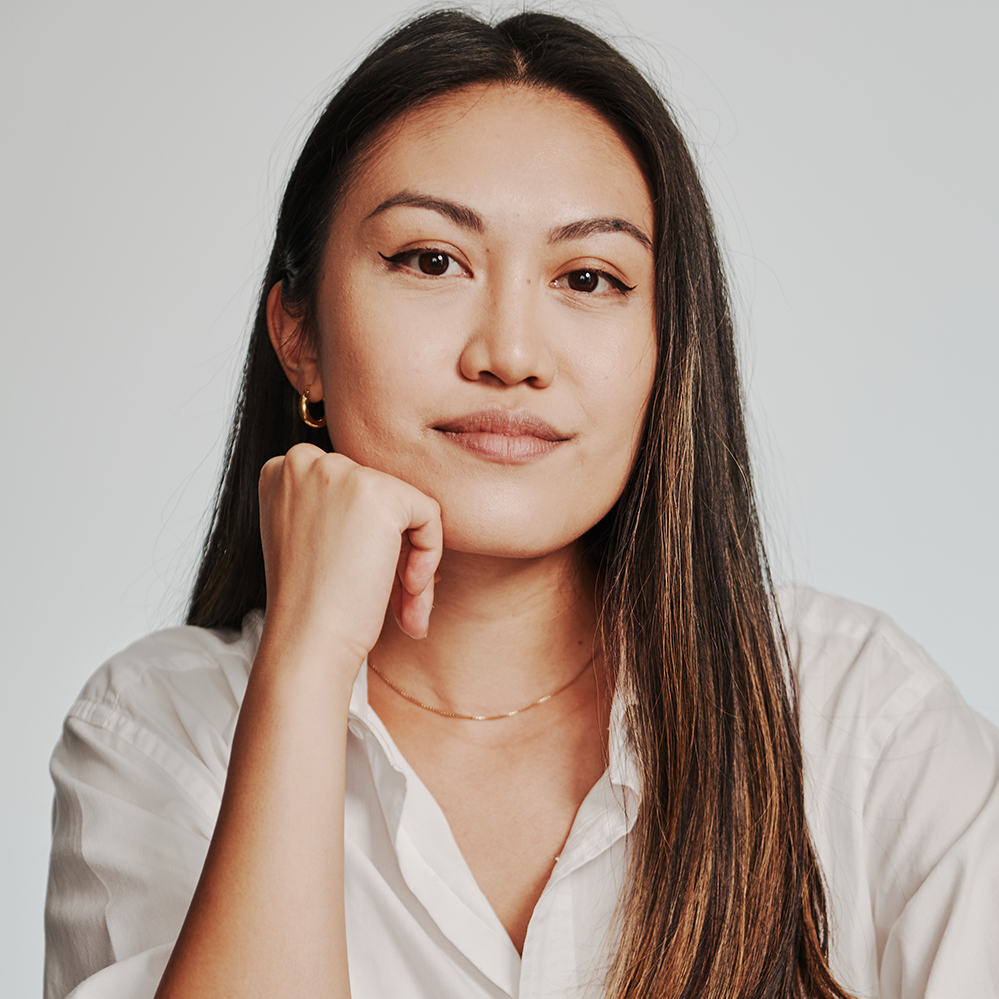 Erica Gonzales is the Senior Culture Editor at ELLE.com, where she oversees coverage on TV, movies, music, books, and more. She was previously an editor at HarpersBAZAAR.com. There is a 75 percent chance she's listening to Lorde right now.