Millie Bobby Brown, the actress we met when she was 12 years old in the first season of Stranger Things is now 17 years old (!) and has been dating boyfriend Jake Bongiovi for over a year. Instead of going on a long tangent about how fast the kids grow, we are instead going to focus on who this charming young man is.
The two were first linked in June of 2021, after being seen holding hands in New York City. They were both masked at the time, and Bongiovi carried Brown's dog, a poodle named Winnie, in a tote bag. Brown travels with Winnie to help ease her anxiety while she travels.
"About two years ago, I just started having really bad panic attacks, like, really bad anxiety and I struggled with it really bad," she said on an episode of Miley Cyrus's Bright Minded. "And, one day I was just talking, and I was like, 'Maybe I should get a therapy dog,' you know, something to comfort me when I am really stressed.'"
Over the years, Brown has been linked to YouTube star and musician Jacob Sartorius and Romeo Beckham, the son of Victoria and David.
Since those early days, they have become quite public about their relationship. Bongiovi, it turns out, is used to the spotlight, much like Brown. Bongiovi, born Jacob Hurley Bongiovi, is one of Jon Bon Jovi's four children.
You might have seen him in photos with his father and the rest of the fam, but here is what else we know about him.
He is 19 years old.
Bongiovi was born in May 2002, according to a Facebook fan group for his father. He is the youngest of his three siblings, who include Romeo, Stephanie, and Jesse.
This is Jesse:
His mother is Dorothea Hurley.
Bongiovi's parents have been married since April 1989 but have had a romance longer than that. They met in high school.
"Mutual respect," Jon told People last year of what has helped their relationship last. "Having grown up together and grown together. And we really like each other. We want to hang out."
Dorothea said: "I always said I was good at spotting potential, too. I have a gift."
Jon continued: "We work hard at it, but we enjoy each other and we never fell for the trappings of what celebrity can do. We've witnessed that happen over the years to people that were close to us and people that we knew from afar. It's just what I do, it's not who I am. I write songs. I happen to be very good at performing them. That's it."
He was an athlete in high school in Brooklyn.
Bongiovi attended Poly Prep Country Day School and played football. He is listed on the roster as a Poly Prep "Blue Devil" for the 2019-2020 school year.
He has referred to Brown as his BFF.
"bff <3," he wrote.
It looks like they were obviously already more than friends.
He's friends with her friends.
Brown's real life bestie is Stranger Things co-star Noah Schnapp, who attended a Harry Styles concert with the couple this summer. Scnhapp shared some shots of he and Bongiovi playing around in the stadium with Styles in the background.
Brown also shared a pic from the night of her and Bongiovi sharing a romantic moment.
How did Brown and Bongiovi meet?
In an interview promoting Netflix's Enola Holmes 2, Brown discovered that one of the most Googled searches under her name is "how did millie bobby brown and jake bongiovi meet."
"We met on Instagram, and we were friends for a bit, and then, what can I say?" she said.
They've made their red carpet debut.
They first appeared together on the red carpet at the EE British Academy Film Awards 2022 at Royal Albert Hall in March.
And in May, Bongiovi was Brown's date at the premiere of the latest season of Stranger Things.
He also accompanied her to the premiere of Enola Holmes 2.
They were together for Thanksgiving and decorated a Christmas tree together.
Bongiovi shared he was very thankful for Brown during Thanksgiving.
And that same month they seemed to be decorating a shared Christmas tree together, posting a clip to "All I Want For Christmas Is You," while wearing coordinating Disney PJs. It looked like on the tree, there were matching "M" and "J" ornaments, too.
The couple celebrated Christmas together.
On December 22, 2022, Brown showed off her boyfriend on Instagram Stories, sharing a shot of her kissing him on the cheek at Taylor Swift's "Maroon" played in the background.
"I chose u!" she captioned the post. In a second black and white video, Bongiovi is singing karaoke to Mulan's "I'll Make a Man Out of You."
"Disney songs? Key to my heart," Brown editorialized. Earlier in the month, she shared a photo on her timeline of the two of them enjoying a beautiful day on a sandy beach, hugging in their bathing suits.
"sunny one so true, i love you," she wrote.
Bongiovi shared his POV of the same trip, in which he and Brown are walking down the beach holding hands.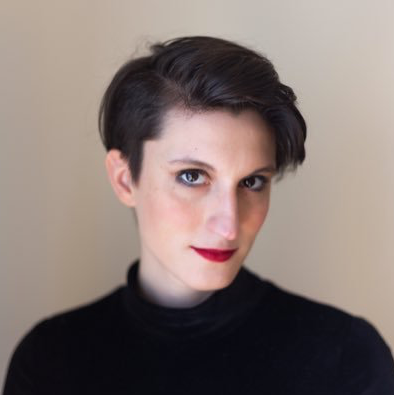 Hilary Weaver is a freelance writer based in New York who writes about politics, queer issues, Meryl Streep, Glenn Close, and every woman the Queen has ever made a dame. I saw Mamma Mia! Here We Go Again three times in theaters, and that's pretty much all you need to know.